Posts Tagged 'Social Seniors'
Senior Care York PA-It is important for you and senior care aides learn more about how continued socialization will be good for your elderly loved one. Here are some reasons why.
Read More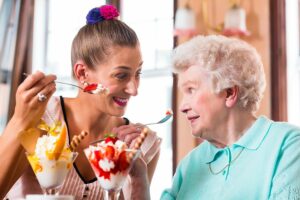 Elderly Care Thomasville PA-Traveling is something your mom loves, but it's just not possible for now. Plan small family gatherings where you experience the places she longs to visit from her home.
Read More